[Free Gift] Razer Barracuda Pro Wireless Gaming & Mobile Headset with ANC & Casing RZ04-03780100-R3M1 (2Y)
$409.90
Hybrid Active Noise Cancellation (ANC) Technology > The headset's adaptive ANC intelligently suppresses varying levels of ambient noise without affecting sound quality, so you can shut out all distractions and hear what truly matters.
THX Achromatic Audio Amplifier (THX AAA) > Experience the world's highest fidelity audio with a powerful built-in amp that delivers maximum dynamic range—for pure, clean sound across games, music, and movies.
Razer SmartSwitch Dual Wireless > For greater convenience, the headset can instantly switch between high-speed 2.4GHz or Bluetooth mode for seamless audio as you hop between using your PC/console and phone respectively.
Razer TriForce Bio-cellulose 50mm Drivers > Our upgraded TriForce design utilizes an ultra-thin bio-cellulose diaphragm, improving soundstage and reducing distortion for distinct clarity and deep bass reproduction.
Integrated Beamforming Noise-Cancelling Mics > The dual hidden microphones feature powerful levels of noise suppression that can be customized for indoor and outdoor use, ensuring you're clearly heard no matter where you may be.
Razer Audio App > Tune the headset to best fit your needs as you adjust its ANC levels, microphone noise-cancelling levels, audio EQ, auto-shutdown settings, and more.
In stock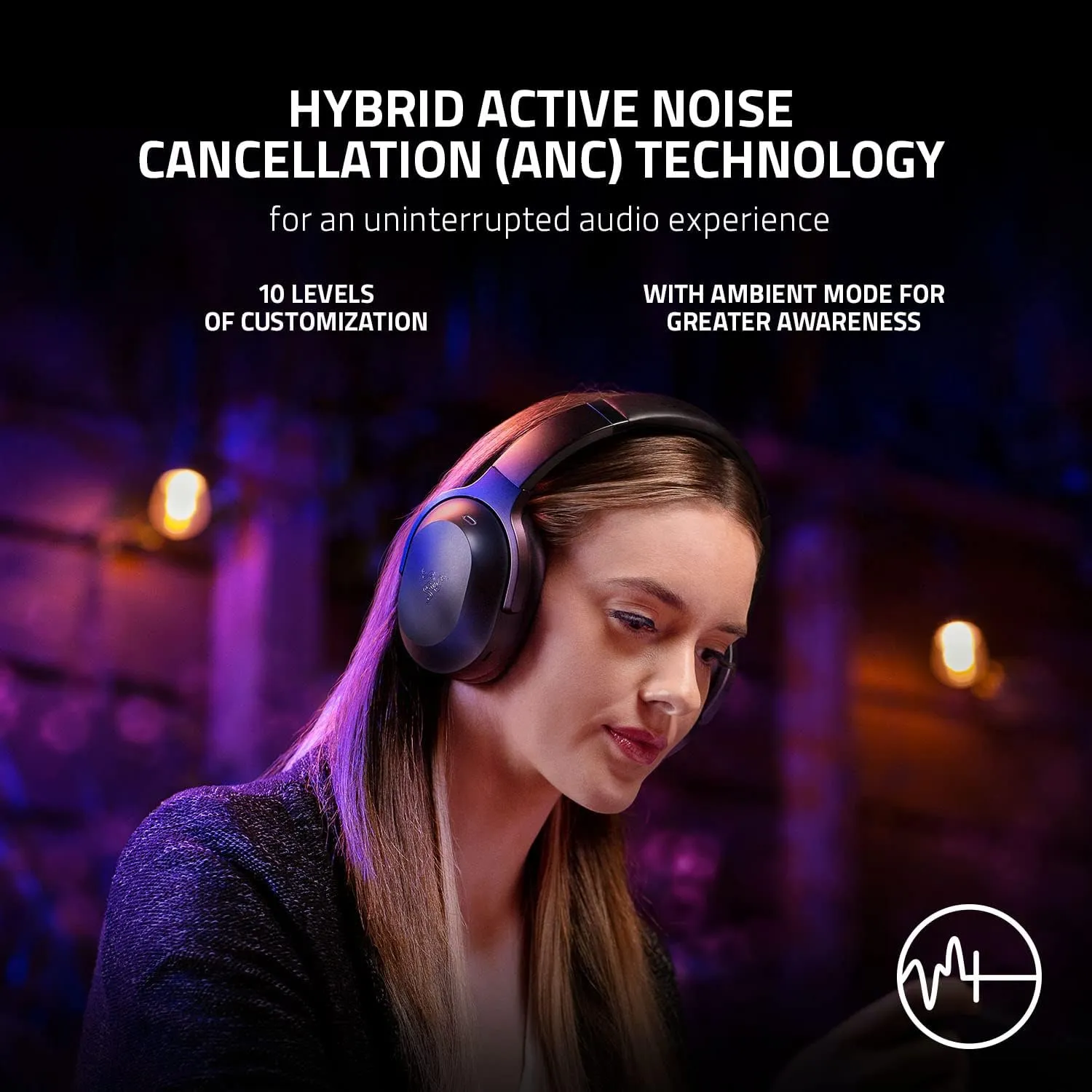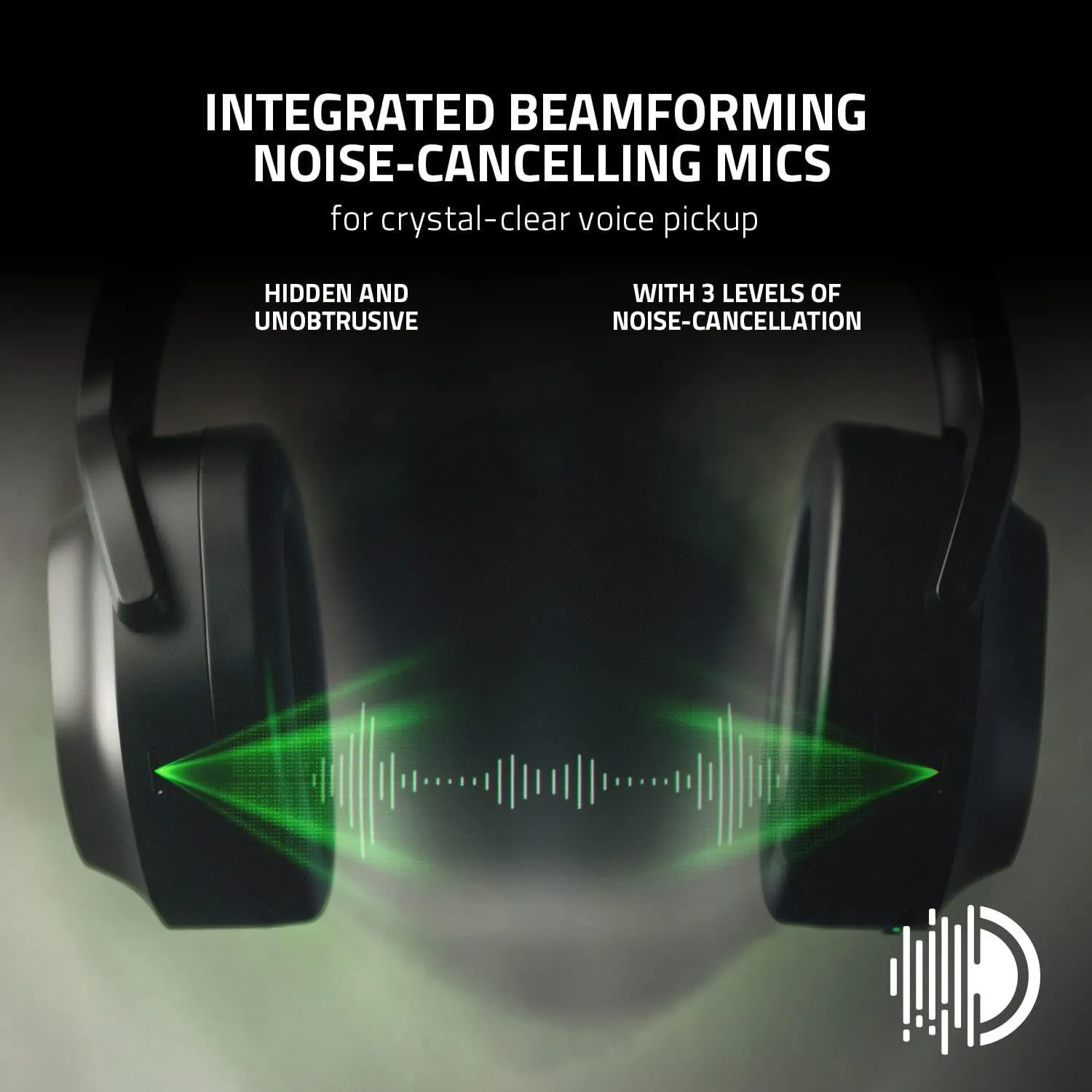 v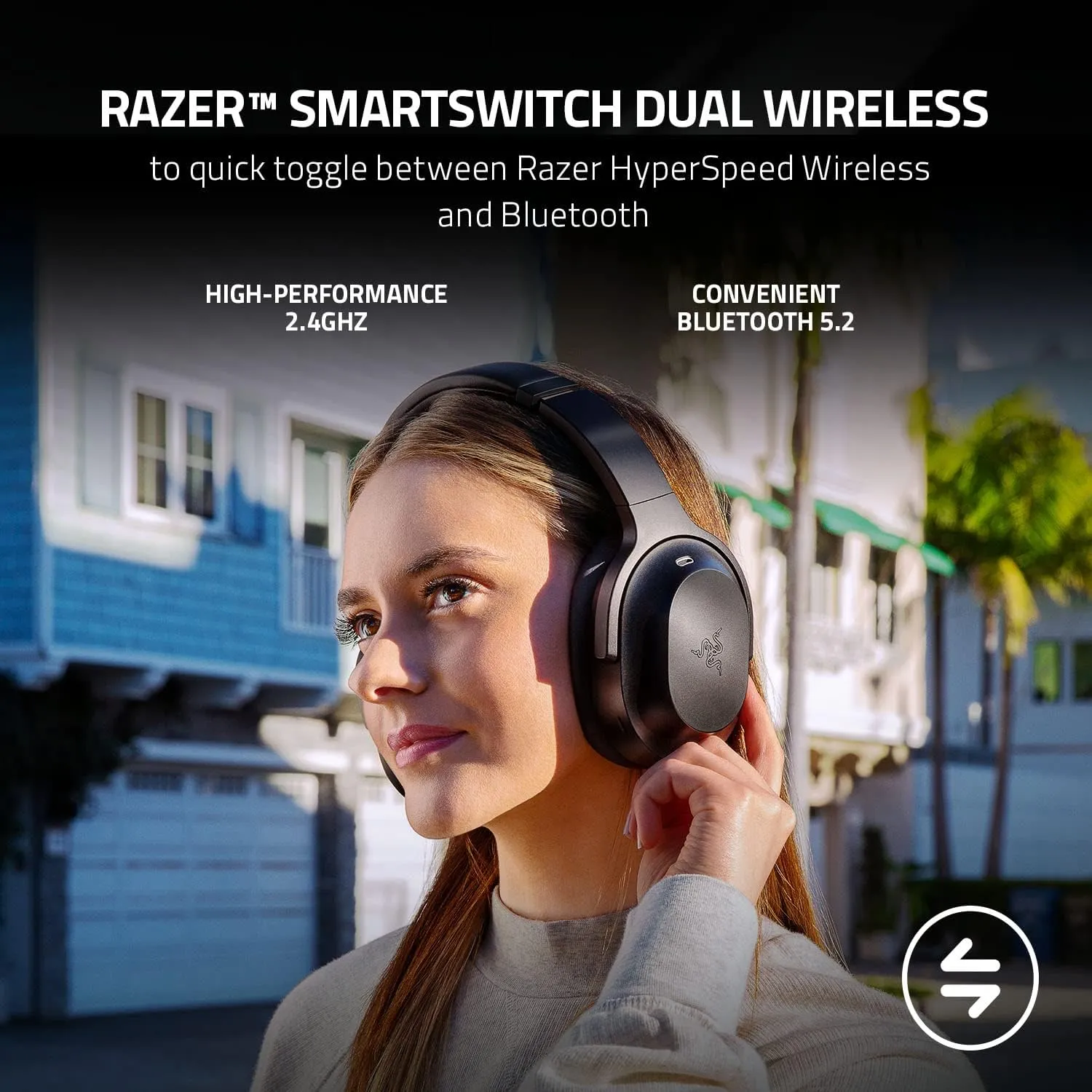 v